Visiting Disneyland® Paris on a budget
With the cost of living on the up, we know that saving for a holiday isn't always easy; but taking the family to Disneyland® Paris doesn't have to cost the Earth! Take a look at some of our top tips for visiting Disneyland® Paris on a budget…
Travel
With so many people looking to get away after two summers spent in and out of lockdown, the cost of travel can definitely be expensive. If you're looking to save money on your next magical holiday, travelling by Eurotunnel is a great option.
The Eurotunnel trains provide one of the fastest and most effortless ways of reaching France from the UK, with up to 3 channel crossings an hour in each direction, and with a crossing duration of only 35 minutes! The best part? Return prices start from just £139 per vehicle!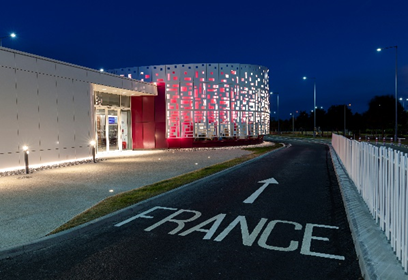 Accommodation near Disneyland® Paris
When it comes to accommodation, there are so many amazing options for your Disneyland® Paris holiday, and you can stay close to the heart of the magic at great prices! We have some fantastic offers available for the Disneyland® Paris Partner Hotels, where you'll be just a short FREE shuttle ride away from all of the fun of the Disney® Parks!
One of our favourite hotel options is Explorers Fabulous Hotels Group, where you can enjoy 2 nights stay from only £39 per person! Breakfast will be included in your stay, allowing you to fill up before a magical day out. Plus, the hotel boasts a themed indoor pool, aquatic play area and indoor jungle-themed adventure playground.
By booking a Partner Hotel, you can then choose how many days Disneyland® Paris Park Tickets you'd like to add onto your stay. You can enjoy 1-day entry to the Disney® Parks from just £73 per adult and £69 per child!
With these amazing prices, a family of 4 could enjoy 2 nights stay at Explorers Hotel with 1-day entry to the Disney® Parks for less than £500!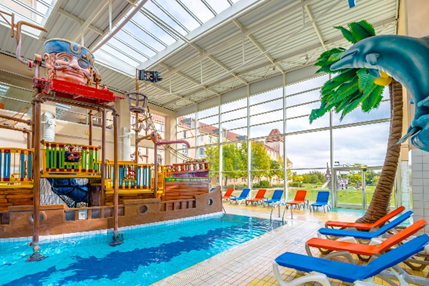 Disney® Hotels
If you'd prefer to stay at one of the magical Disney® Hotels, you can find some great value rates for Disney Davy Crockett Ranch (enjoy 2 nights stay with 3-day Park entry from only £149 per person) and Disney Hotel Santa Fe® (from £159 per person)!
Disney Davy Crockett Ranch offers cosy cabins that sleep up to 6 guests, all just a short 15 minute drive away from the Parks. Plus, you'll discover fantastic facilities including an indoor swimming pool with whirlpool and slide and outdoor children's play areas.
Disney.Pixar fans will love Disney Hotel Santa Fe®, which is inspired by the world of Cars! Staying at this great-value on-site hotel, you'll be within walking distance of the Disney® Parks. Plus, you'll be able to enjoy Meet 'n' Greets with Disney Characters at your hotel!
Both Disney® Hotels also provide you with Extra Magic Time, allowing you to enjoy longer in the Disney® Parks than regular visitors! Plus, all Disney Hotels also offer free Wi-Fi so you can keep your friends and family updated on all of your amazing experiences!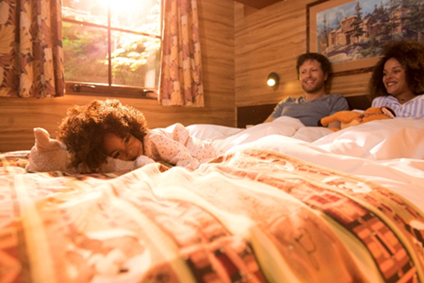 The best time to visit
To benefit from the lowest prices, we recommend planning your Disneyland® Paris stay for January – the best value time to visit. You'll also find that the Parks are quieter in January, giving you more time to enjoy your favourite rides over and over again!
If you are tied to visiting during the school holidays, February Half Term is the better-value option, when you can enjoy 2 nights stay at a Disney® Hotel with 3-day Disney® Parks entry from £199 per person (based on a family of 4 from 15th February 2023).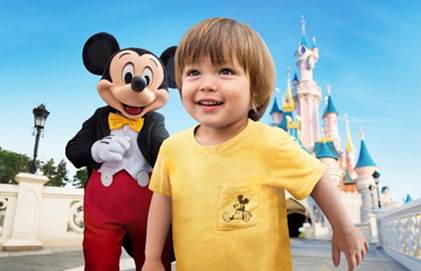 Food and Drink
When you're on holiday, the cost of food and drink can really seem to mount up; but there's some great options to help you save money when visiting Disneyland® Paris. In the Eurostar terminal outside Disney Village® you'll find both a Starbucks and a Pret a Manger, where you can grab a quick bite to eat without breaking the bank. We also recommend picking up a few bottles of water here before heading into the Disney® Parks.
In Disney Village® you'll also find a range of dining options, including a second Starbucks and a McDonalds. Plus, don't forget that by booking with MagicBreaks you'll also benefit from a fantastic 15% discount off food and drink at Earl of Sandwich®!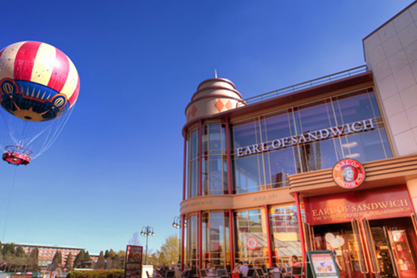 So, what are you waiting for? Your next magical holiday is closer than you think!
You can book easily online with MagicBreaks, or by calling our dedicated team on 0330 880 5001
We hope to hear from you real soon!
Team MB
*Prices are based on 2 adults and 2 children under 12 sharing for 2 nights on selected dates in January 2023. Subject to availability. Ticket price is based on the 1 day, 2 Parks ECO Ticket. ©Disney