Walt Disney Studios® Park
Experience the full wonders of cinema and television and feel movie magic come alive around you.
Production Courtyard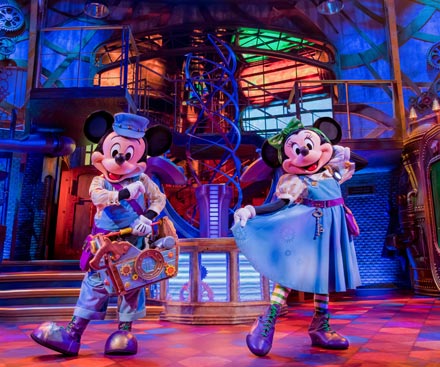 Come and help Mickey and Minnie make the factory's dream-making machines work in this new show! It's down to you and some very special Disney Characters to work together and unleash the magic of song and dance to get the machines working again.

Fun for little ones

Height: Any height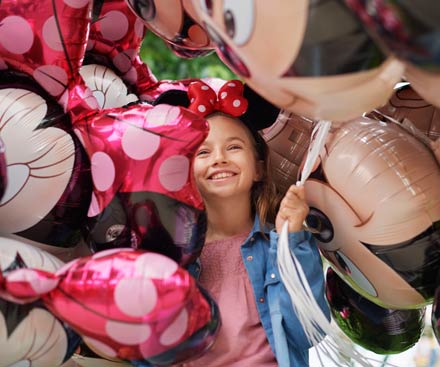 Chat to, and sing along with, the blue dude himself in the most magical of alien encounters.
You'll be left flabbergasted by the truly magical real-time computer tricks, especially when Stitch wreaks havoc upon unsuspecting audience members.

Fun for little ones

Height: Any height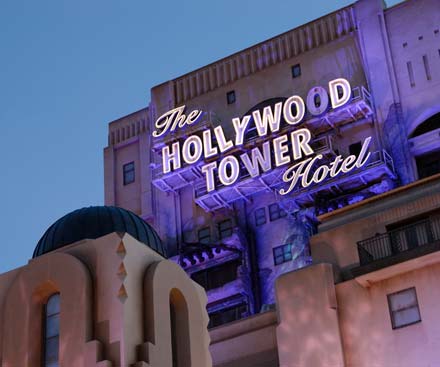 Face your fears and plunge 13 unlucky floors into the Twilight Zone amid the faded glamour of this haunted hotel.
Will you make it back into the real world... or will you become a permanent resident of the Twilight Zone?

Big thrills

Height: Guest must be 1.02m

For more information call us on 0330 880 5001.
©Disney  THE TWILIGHT ZONE® is a registered trademark of A CBS Company. All Rights Reserved.
© 2022 Disney. Images shown may not represent actual operational or public health guidelines in force at the time of your holiday.