Disney® Meal Plans
Guests staying at a Disney® Hotel can pre-book a Meal Plan, allowing you to plan your days, keep your budget in check and enjoy your holiday with peace of mind.
Guests who book a Half-board Meal Plan will receive breakfast at their Disney® Hotel, and one meal voucher per person, per night of stay, to use for either lunch or dinner.
We always recommend making your table reservations prior to you arriving at Disneyland® Paris. You can do this easily on the Disneyland® Paris app 2 months before you travel.
Half-board Meal Plans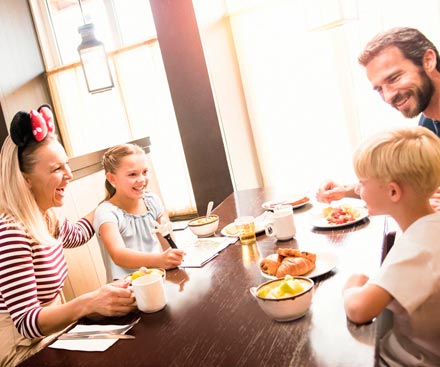 Dine on the Plus menu at up to 31 restaurants around Disneyland® Paris, including in the Disney® Hotels, Disney® Parks and Disney Village®.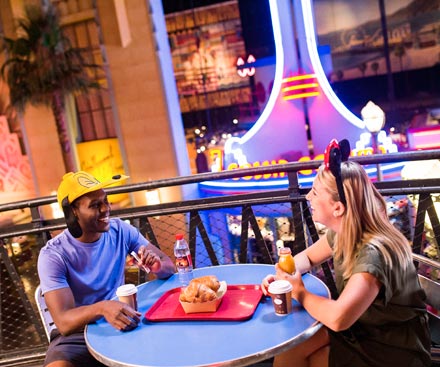 Enjoy dining from the Standard menu at up to 31 table service restaurants, buffet restaurants and quick-service restaurants around Disneyland® Paris.
For more information or to book call us on 0330 880 5001.
©Disney
© 2022 Disney. Images shown may not represent actual operational or public health guidelines in force at the time of your holiday.