3* Hotel l'Elysee Val d'Europe
Dining Options at Hotel l'Elysee Val d'Europe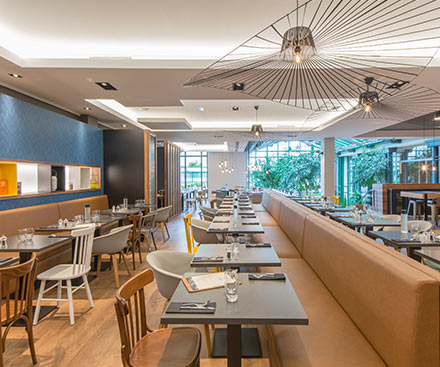 As part of your authentic Parisian experience, a meal at Restaurant Le George is a must! Serving innovative French cuisine, this Parisian-style brasserie is the perfect place to relax after a fun-filled day.

For more information call us on 0330 880 5001.
© 2022 Disney. Images shown may not represent actual operational or public health guidelines in force at the time of your holiday.