3* Campanile Val de France
Campanile Val de France Location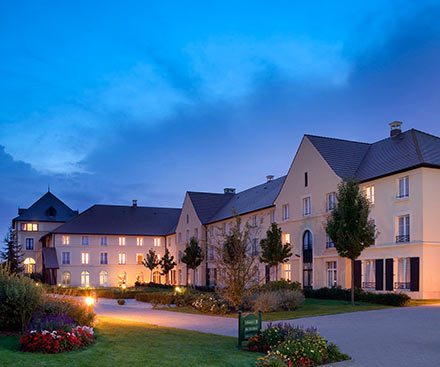 Guests travelling to Disneyland® Paris by car will benefit from free parking at Campanile Val de France, and guests travelling on the Eurostar will be able to reach the hotel by free shuttle bus.
The free shuttle bus from the hotel will also allow you to reach the magical Disney® Parks in just 10 minutes.
The free shuttle bus leaves approximately every 12 minutes, so you'll never have to wait long! They run 7 days a week between 6.30 am - 11pm.

For more information call us on 0330 880 5001.
© 2022 Disney. Images shown may not represent actual operational or public health guidelines in force at the time of your holiday.