3* Campanile Val de France
Campanile Val de France Overview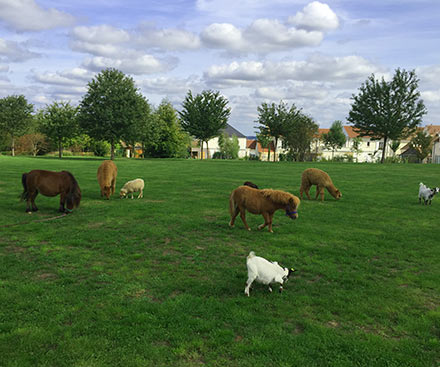 Stay at this fantastic low rate hotel, located just a short free shuttle ride away from the magic of the Disney® Parks. 
Relax in your comfortable guest room after a fun-filled day in the parks, or let the children live endless adventures in the outdoor playground or in the games corner or arcade.
Plus, you can feed and pet the animals at the mini onsite farm, with alpacas, ponies, goats, sheep, rabbits and guinea pigs!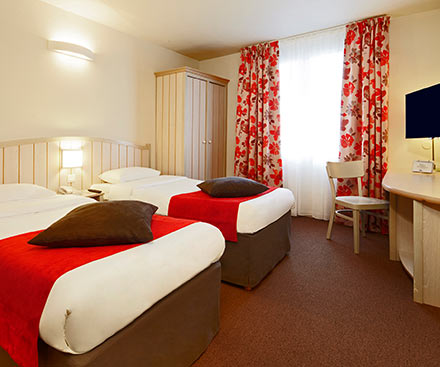 Buffet breakfast available at an extra charge

Free shuttle bus to and from the Disney® Parks

Buffet restaurant & bar

Outdoor playground

Games corner & merry-go-round

Farm with animals you can watch and pet

Disney boutique

For more information call us on 0330 880 5001.
© 2022 Disney. Images shown may not represent actual operational or public health guidelines in force at the time of your holiday.