B&B Hotel Location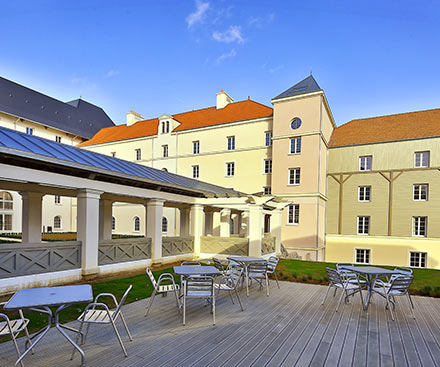 The B&B Hotel is situated in a beautiful location near the lake, where guests can relax after a magical day in the Disney® Parks.
Guests can make use of the free shuttle to the Disney® Parks and Disney Village®, approximately 10 minutes away.
The free shuttle bus leaves approximately every 12 minutes, so you'll never have to wait long! They run 7 days a week between 6.30 am - 11pm.
For those travelling by car, you'll also benefit from free parking at the hotel.
The train station is also close by with direct links into central Paris for those that want to explore the capital during their stay. 

For more information call us on 0330 880 5001.
© 2022 Disney. Images shown may not represent actual operational or public health guidelines in force at the time of your holiday.