Why a Wild West Ranch Experience is the perfect 2021 holiday
Have you ever dreamed of being a real-life cowboy on a ranch? Well, it's time to make your dream a reality as we have just added a brand-new holiday to our range of Experiences by MagicBreaks, a once in a lifetime Wild West Ranch Experience. Yeehaw!
This joins a fabulous line up of lifetime experiences; a magical Santa Break in Lapland, an African Safari and a luxury stay at The Ritz London. All promise to provide inspiration and desire for magical moments with all of the family.
The Wild West Ranch Experience will see you stay at an award-winning Arizona guest ranch, located at the foot of Tucson Mountains, next to Saguaro National Park, and enjoy a range of fantastic activities, including daily horseback riding. You can find out more about this unique experience here, but in this blog post, we're going to focus on why a ranch holiday could be perfect for you and your family.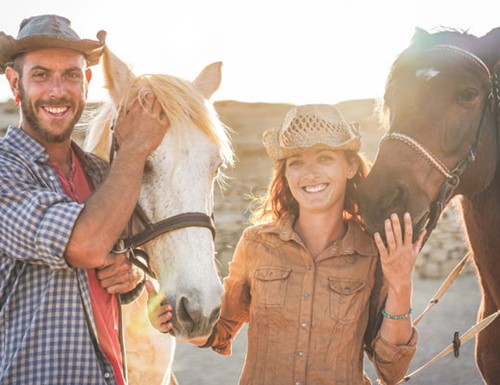 One of the many things that quarantine has highlighted is that holidays really allow you to get away and escape daily life. They allow you time together to experience activities, create magical memories and stories that you can tell for years to come. We all love a sun-drenched holiday. Relaxing by a pool, bliss! But, life is about new experiences, so what better than living like a cowboy at a Wild West Ranch!
Try something new - Our Wild West Ranch experience is guaranteed fun and it will be extremely enriching. You'll learn about yourself, your family, explore mesmerising scenery and bring home some new skills – Lasso's at the ready!
Enjoy the ride – There will be no aching feet (only bums!) during this experience as you will cover a vast amount of ground on your daily horseback ride. Sit back in your saddle and take it all in. This experience certainly escapes the hustle of bustle of every day life as you'll experience Arizona without barely seeing another sole. Here, you'll be able to gaze into the horizon without a single house or road obstructing your view! Don't' worry if you're not a keen horse rider, you'll be assigned a horse according to ability, experience and size. You'll learn how to ride in all terrains and even establish a beautiful bond with your horse.
Get involved – A can do attitude is a must on a ranch holiday as you'll be getting stuck into to a whole host of brand-new experiences, such as rock climbing in an incredible setting in the east end of the Ranch. You'll also experience a Weekly Ranch Rodeo, where you'll learn all about Team Roping and Barrel Racing.
Soul seeking – Taking a ranch holiday is wholesome and nourishing. You'll spend the day in wilderness outdoors and participate in a vast array of new activities; whether you're horseback riding, hiking in the mountains, swimming in the pool or rock climbing. This will certainly build up an appetite! Enjoy fantastic meals that you'll be sure to try and recreate when you're back home. The spectacular surroundings and fantastic food will make even just lazing about with no stress, great for the soul.
Meet new people – Living on a ranch is a lifestyle, so those who you meet during your experience will be incredibly interesting and have some great stories to tell. They have an extreme sense of adventure for all - absorb it!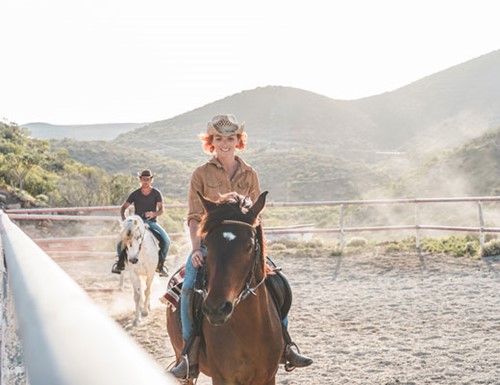 It goes without saying, we all deserve the ultimate holiday to look forward to in 2021 and what better than this unique, fulfilling and unforgettable Wild West Ranch Experience.
For more information or to book please call us on 0330 880 0340.