Disneyland® Paris Park Ticket Information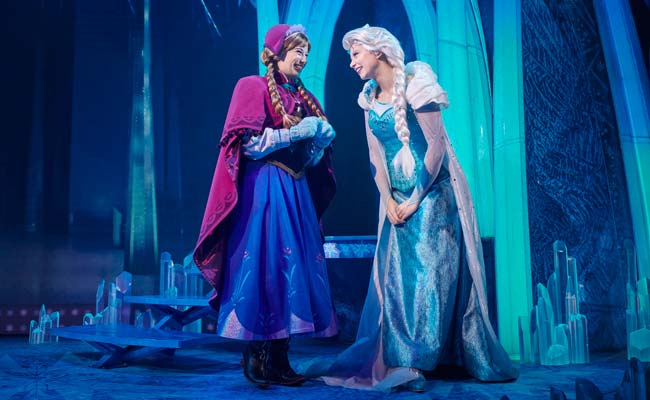 Admission:
Our Disneyland® Paris Park tickets are available for 1, 2, 3 or 4 days entry into Disneyland® Park and Walt Disney Studios® Park.
Included:

Full day Park admission into Disneyland® Park and Walt Disney Studios® Park.

Jump between the Parks throughout the day, please keep your ticket on you for re-admittance.

Unlimited access to attractions, shows and parades.

Ticket is gate ready so you can head straight for the park!
Booking Conditions:
The Mini, Magic and Super Magic are valid until 31st January 2022. Your ticket will be valid for any dates corresponding with the ticket type you have selected until 31st January 2022. Please see ticket availability calendar for specific Mini, Magic and Super Magic dates. If you have not used this ticket by the end of this period it will become invalid. This ticket does not give entry to special or evening events, such as Disney's Halloween Festival. Ticket is valid for non consecutive days within a 7 day period after first day of use.
IMPORTANT: Please note, depending on the type of ticket you have purchased, certain date restrictions will apply. For example, if a voucher for a Mini Ticket is presented at the date on a Magic Flex date, you will have to pay the difference between the cost of the ticket and FULL GATE PRICE.
There are no cancellations or amendments permitted. 100% cancellation charges will apply from the time of booking. Tickets will be received 48 hours after booking.
Please Note: Park entry times, shows, attractions, rides, park areas, entertainment, shops and restaurants may be closed, modified, delayed or cancelled without prior notice. Admission is subject to capacity on the day of visit.

For more information call us on 0330 880 5001.
©Disney
© 2022 Disney. Images shown may not represent actual operational or public health guidelines in force at the time of your holiday.